Case study 1
The Project
Sourcing of plastic injection toolings from China for European OEM.
Background
A major OEM struggling to reduce investment for a new Truck to be released in 2 years A target of -35% Vs investment on tooling from previous model.
Activities
Phinecon has provided a full cost comparison between the different source of tooling and has proven that the sourcing of tooling from China was the most competitive solution on a Total Cost of Ownership basis.
Then, Phinecon has compared the different way to buy tooling from BCC China between integrator and direct sourcing from china with the support of Phinecon.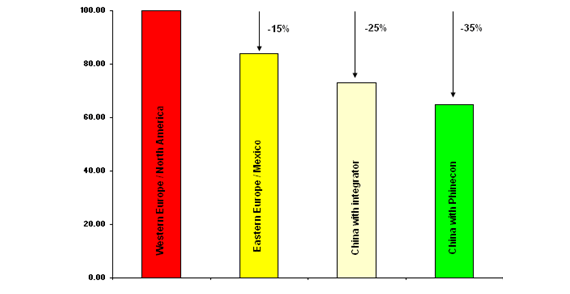 Outputs
Sourcing of 1.5 MUSD and 32 tooling in China through 4 suppliers all qualified by Phinecon consulting.
Phinecon establish a project team in China to manage the project and follow up with supplier to guarantee timing and quality.
Phinecon becoming key contact of our client and responsible for the sourcing project until the validation of the part from tooling in Europe.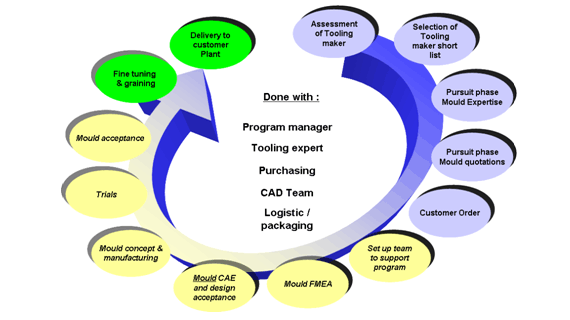 Results
1 MUSD of saving, 40% of cost reduction compared to usual and previous source, including the management fee of Phinecon.
Validation of part in time with time similar to tooling made in West Europe despite lead time for sea shipment from China.
Project running successfully