Our locations
In order to deliver the best service to your organization, we have extended our network to propose a complete supply chain solution in the most competitive countries.
Our steady presence and local know-how in the most important industrial areas in Asia, East Europe and America makes us your ideal partner to enter these growing market for local profitable growth or global sourcing.
Our strategic network of partner around the world allows Phinecon Consulting to provide a global solution with limited SG&A and competitive proposal for our customers.
Always listening for industry trend and taking advantage of our strong network in BCC area, we are flexible and ready to follow our customers in new location where the business make sense.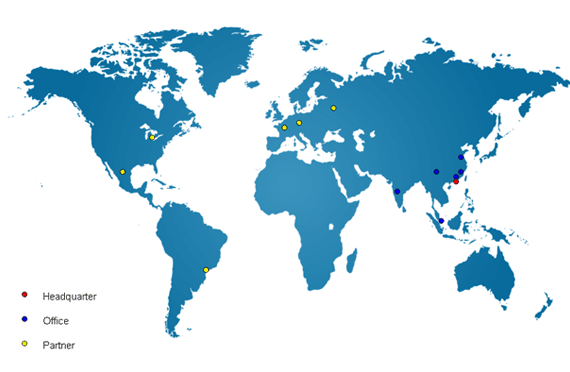 Hong Kong (HQ)
Shanghai, China (Office)
Beijing, China (Office)
Guangzhou, China (Office)
Chongqing, China (Office)
Bengalore, India (Office)
Singapore (Office, open Q4 2011)
Paris, France (Partner)
Prague, Czech republic (Partner)
Moscow, Russia (Partner)
Detroit, USA (Partner)
Monterrey, Mexico (Partner)
Sao Paulo, Brazil (Partner)