Global Sourcing
Phinecon as your Trading company in BCC
In this configuration, our client does not want to deal with the BCC supplier directly, Phinecon is responsible for the whole global sourcing process with the BCC supplier.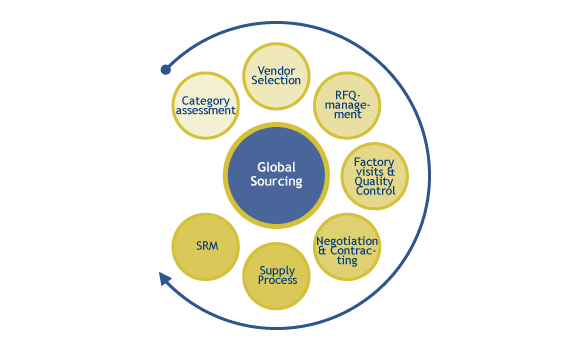 Phinecon consulting receives the RFQ from our client, then identifies and negotiates with the BCC suppliers then provides quotation to our client which releases purchase order to Phinecon directly if offer is competitive.
In that configuration, our client has very limited contact with the BCC suppliers and interface mainly with Phinecon which become the supplier.
Our client can source several products or suppliers in BCC; by dealing directly with Phinecon as trading agent, our customer reduces the complexity and the risk related to global sourcing through a single contact.
This configuration is particularly used with tooling and equipments.